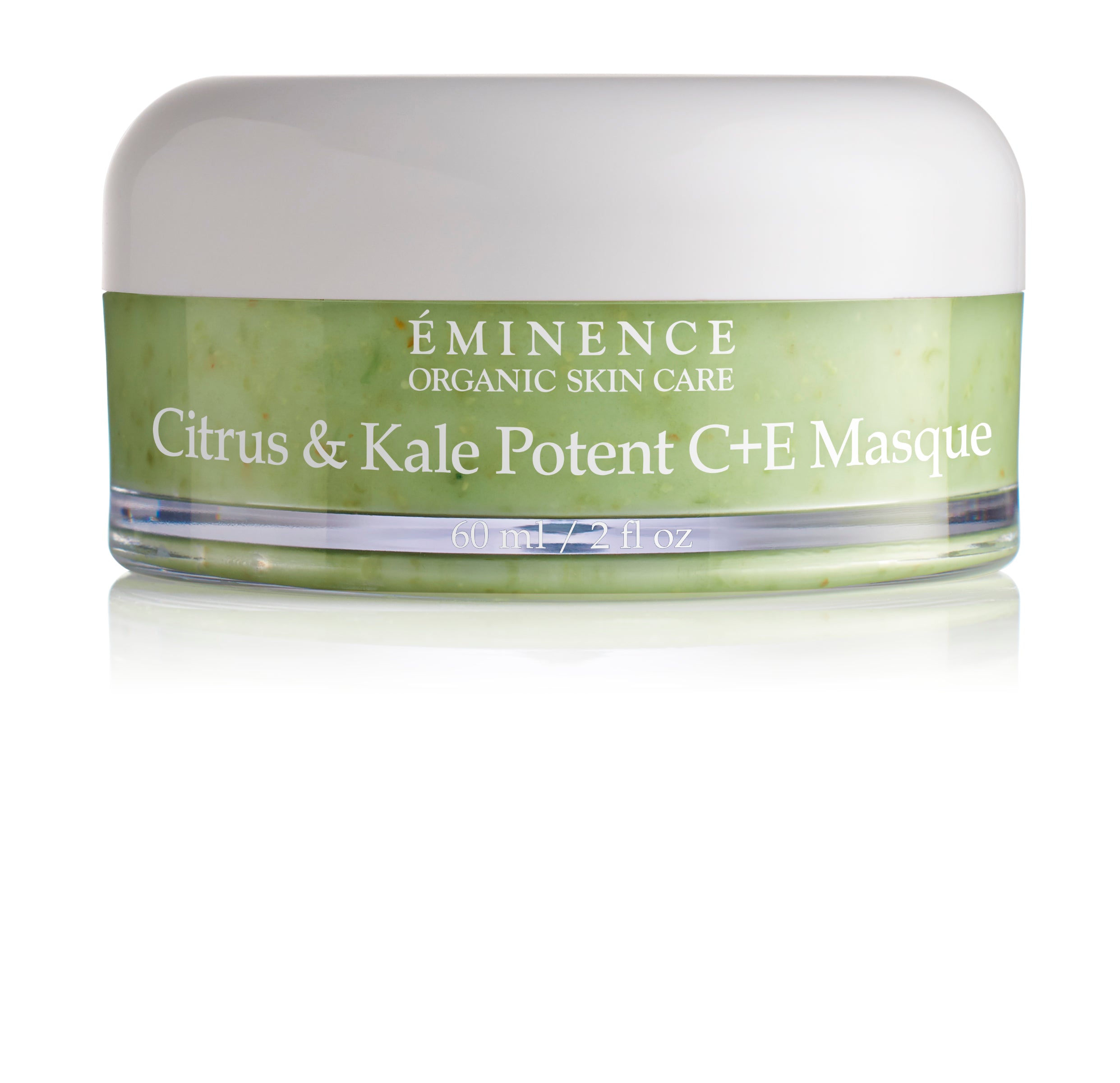 Citrus & Kale Potent C + E Masque
Potent, cream-gel mask for all skin types. Harness the natural power of Vitamins C+E with a boost of vitamins to improve the appearance of skin. A blend of citrus, leafy greens and avocado oil that helps reduce the look of drying environmental damage, as well as fine lines and wrinkles.
SOY FREE
Retail Size: 2 oz / 60 ml
How To Use
Apply a small amount of the mask evenly over the entire face as well as the neck and décolleté areas, if desired. Allow the mask to dry for 5–10 minutes. Use a lukewarm face cloth in a circular motion to gently scrub off the mask, rinse thoroughly with clear water.

Key Ingredients
Stabilized Vitamin C (L-Ascorbic Acid): a potent antioxidant that helps reduce the look of fine lines and wrinkles
Sodium Ascorbyl Phosphate: also known as Vitamin C salt, this unique form of Vitamin C remains a salt until it transforms to ascorbic acid 
Vitamin E: improves the appearance of skin health
Botanical Ferulic Acid: a powerful antioxidant naturally derived from the leaves of plants. Helps stabilizes Vitamin C to retain its potency
Leafy Greens (Kale, Spinach & Broccoli Sprouts): rich in antioxidants to help improve the appearance of skin elasticity and skin hydration for younger-looking skin
Citrus Fruit Oils (Lemon & Grapefruit): tones and refreshes the skin. Source of naturally occurring Vitamin C that helps protect skin against the visible signs of aging. Astringent properties help to remove excess oil on the skin 
Avocado: moisturizing and hydrating to relieve dry skin
Results
Skin appears bright, firm and plumped
The appearance of dry, red skin is reduced
Visible signs of aging are diminished