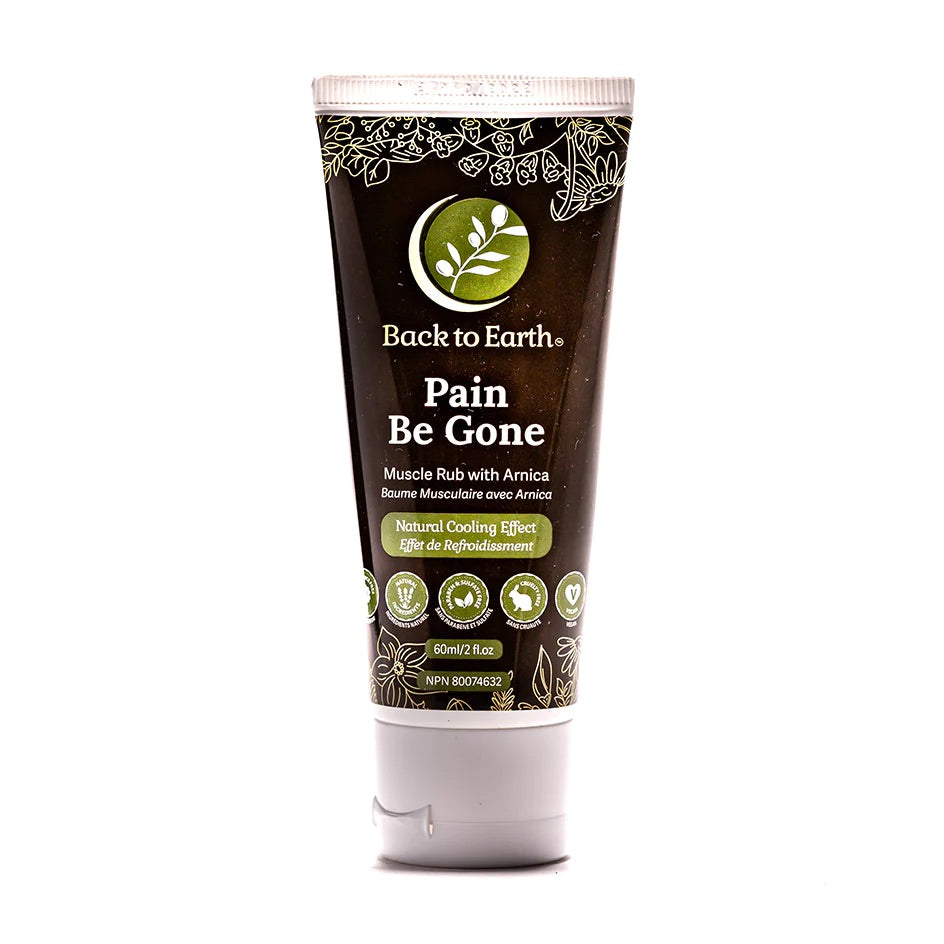 Pain Be Gone Muscle Rub
Feel the power of our Award-Winning Pain Be Gone Muscle Rub as it digs deep into muscles with an icy-hot combination of 100% pure essential oils. Apply to chest, neck, and temples, massage onto the bottoms of your feet, calves, and thighs, or use for an invigorating body massage.
Benefits:
100% Pure Essential Oils
Used in Herbal Medicine to help relieve pain and/or inflammation of muscles and joints such as sprains, bruises, and/or joint pain
Used in aromatherapy to help relieve joint/muscle pain associated with sprains, strains, and rheumatoid arthritis
Authorized For Sale By Health Canada 
Ingredients: 
100% pure essential oils of arnica, peppermint, rosemary, eucalyptus, camphor bark, scotch pine, water, glycerine, menthol, sodium carbomer, and caprylyl glycol (derived from coconut), lemon peel, and wintergreen.