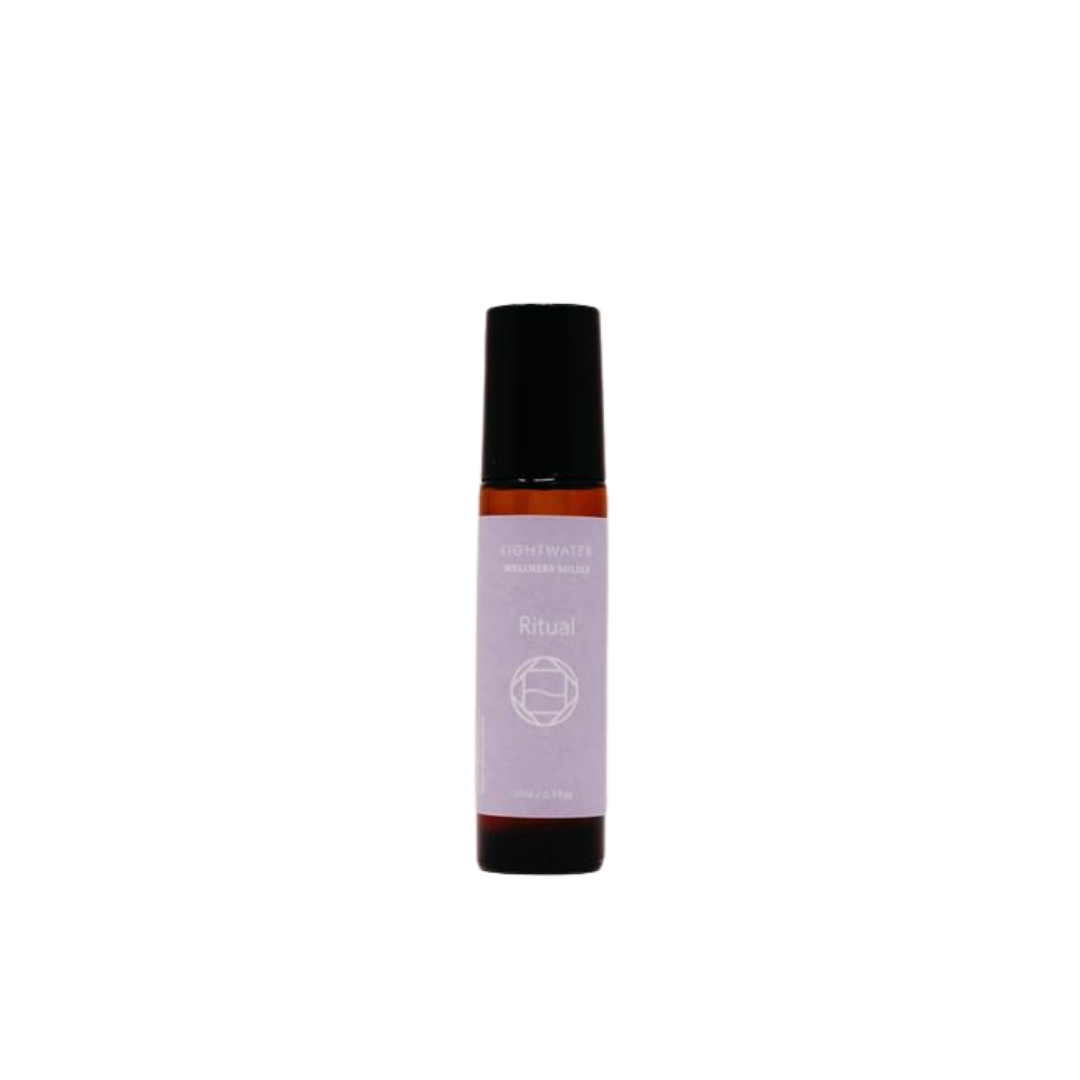 Ritual Wellness Roller
Honour Self, Spirit, and Higher Connection through daily Ritual
A connection from Crown to Source, this blend is ideal for meditation practices and can be used throughout the day to reconnect to Self.
Pink Lotus and East Indian Sandalwood capture your senses – rich and comforting, calming, peaceful, and yet, there is an excitement here - a whisper of what possibilities are ahead.
Frankincense and Myrrh act as the ancient guides connecting us to ritual and tradition, cradling the soul in their wisdom.
Elemi, Ylang Ylang, and Lemongrass support the experience by adding subtle woody and floral tones and a finishing light herby-citrus that balances the heavier notes.
Quartz Crystals enhance the energy, frequency, and Crown connection.
Made to age well, Frankincense Granules add depth and richness over time.
Suspended in a blend of Jojoba & Fractionated Coconut Oil this blend is diluted for daily use.


10ml bottle with leakproof rollerball
Wellness Rollers are a 5% dilution for daily topical application.
Ingredients

Fractionated Coconut Oil^, Jojoba Oil*, Pink Lotus, East Indian Sandalwood, Elemi, Frankincense*, Myrrh, Ylang Ylang, Lemongrass*, Quartz Crystals & Frankincense Granules
*certified organic ingredient
^certified by ECOcert
Daily Use

Increase Focus
Calm the body
Natural Perfume
Create a sense of peace and ease

Meditation Use
Apply to Crown, wrists, and/or chest before starting meditation
Inhale deeply and visualize a bright violet or clear light at the top of your head
Reapply throughout the day to bring yourself back into the present moment
Aromatic Description

Equally woody and floral. Sweet, resinous, and slightly citrus on the endnote
Chakra Association & Affirmations

Crown Chakra - SahasraraI am connected to divine source
I am open to the abundance and greatness the universe offers
I use universal energy for the betterment of myself, others, and the world