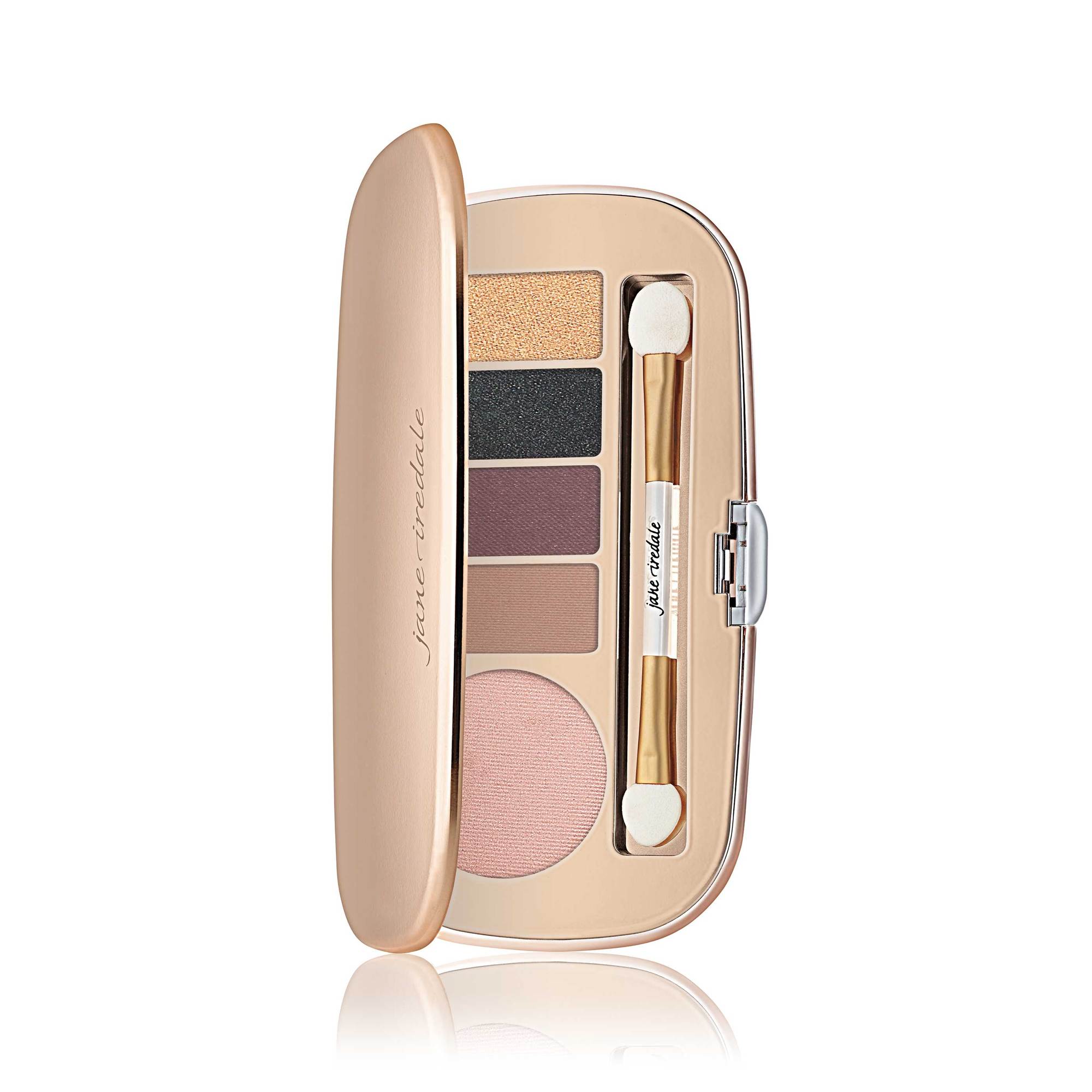 Eye Shadow Kit
From elegant to edgy, our silky smooth shadows deliver the style you want while staying put for long-lasting, crease-free color. Use alone, layer or blend together for different looks.
Highly pigmented, crease-resistant and long-lasting shadows
Generous base shade with perfectly sized detail shades
Packaged in a sleek mirrored rose gold compact with a dual-ended wand for effortless application
Use each shade alone, layer or blend together
Formulated with both minerals and botanical extracts.
Details
Daytime: soft pearl sheen; warm neutral; light matte brown; deep matte brown; deep matte grey
Let's Party: pale pink with subtle shimmer; plum with subtle shimmer; royal blue with subtle shimmer; shimmery jade green; shimmery chocolate brown
Naturally Glam: shimmery creamy neutral; shimmery copper gold; shimmery brown; shimmery rose quartz; shimmery chocolate brown
Naturally Matte: matte creamy neutral; sheer soft pink; matte grey brown; matte rose brown; matte deep chocolate
Purple Rain: luminous oyster; luminous soft petal pink; luminous lavender; luminous soft plum; luminous charcoal
Smoke Gets in Your Eyes: shimmery medium pink; matte light violet; matte deep eggplant; shimmery gold-flecked black; shimmery gold
Solar Flare: metallic ivory; metallic peachy beige; metallic deep taupe; metallic deep gold red; metallic burgundy brown
Come Fly With Me: shimmery soft pearl sheen; shimmery gold; light terra cotta brown subtle shimmer; shimmery plum brown; shimmery charcoal
Pure Basics: matte creamy petal pink; matte vanilla; soft matte taupe; light matte terra cotta; matte ash brown
SKIN HEALTH IS THE ULTIMATE FOUNDATION®
How to Use
Apply with an eye shadow brush to eyelid, crease, brow bone and lash line to create a variety of looks.