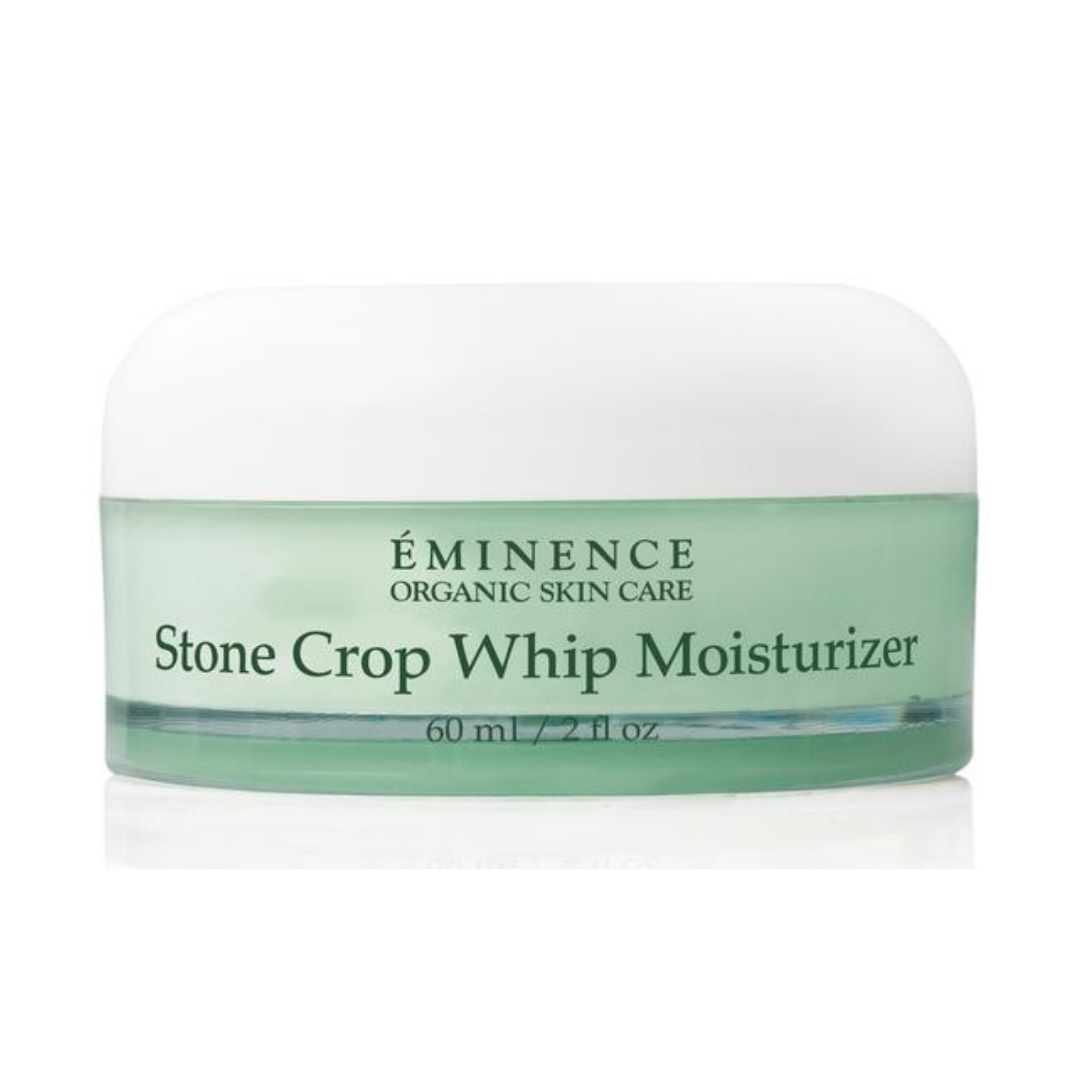 Stone Crop Whip Moisturizer
Stone crop is a natural succulent that's been used for centuries as a first-aid plant. As a key part of this effective moisturizer, it heals, reduces the appearance of irritation and gently clarifies the skin's appearance.
VEGAN     NUT FREE     GLUTEN FREE
Retail Size: 2 oz / 60 ml
How To Use
Apply a layer of moisturizer over the entire face and neck area. Leave on. For a lighter application, emulsify a small amount of moisturizer in your hand with a few drops of water. For extra hydration, apply a thicker layer on dry areas.

Key Ingredients
Stone Crop: hydrating and nourishing for uneven skin tones
Lemon: high amounts of Vitamin C, antioxidant
Corn Germ Oil: softens and enriches the skin
BioComplex: a booster of antioxidants, Coenzyme Q10, and Alpha Lipoic Acid to reduce the appearance of wrinkles and improve the appearance of skin
Results
The visible signs of aging are reduced
Skin appears smoother and tone appears tightened
Epidermis appears enriched and deeply hydrated