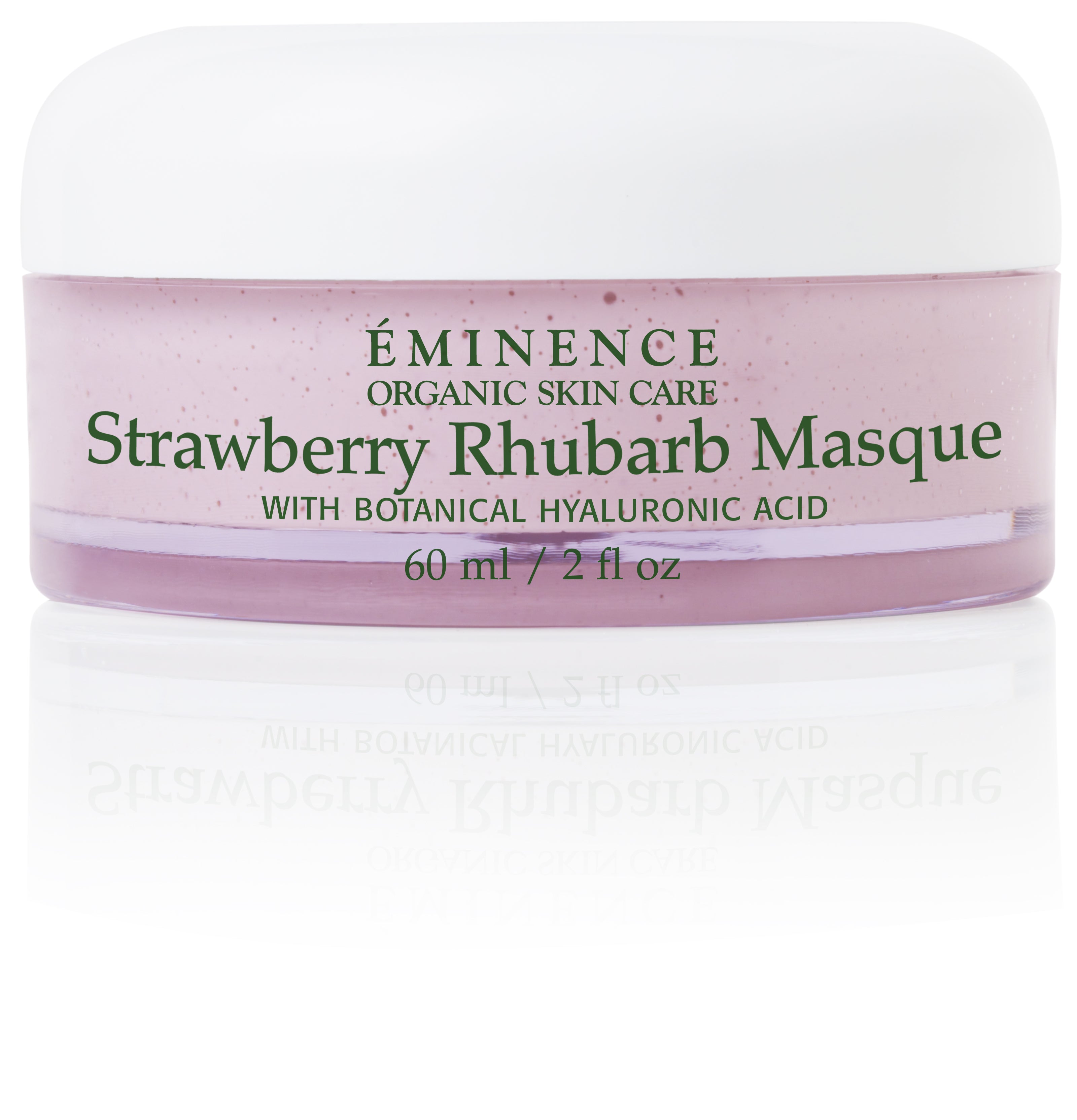 Strawberry Rhubarb Masque
Replenish your skin's youthful appearance with our Strawberry Rhubarb Masque. The strawberries gently exfoliate while the rhubarb and vegan-friendly hyaluronic acid calm and plump, for a refreshed appearance. 
NUT FREE     GLUTEN FREE
Retail Size: 2 oz / 60 ml
How To Use
Emulsify a small amount of mask in your hand with a few drops of water. Apply evenly over the entire face as well as the neck and décolleté areas if desired. Allow mask to dry 5–10 minutes then gently scrub off in a circular motion with a lukewarm face cloth. Rinse thoroughly with clear water.

Key Ingredients
Strawberry: cleanser and astringent, contains Salicylic acid that gently exfoliates and removes impurities to brighten skin's appearance and shrink the appearance of pores
Rhubarb: astringent and disinfectant; healing and a good source of ascorbic acid and Vitamin C
Shea Butter: moisturizer; high in triglycerides and fatty acids, it is an excellent emollient for skin that revitalizes and repairs the skin's appearance
Grape Seed Oil: antioxidant, emollient; supplies active bioflavonoids, combats free radicals, acts as a rejuvenating agent, and lubricates 
Botanical Hyaluronic Acid (from marshmallow plant extract): deeply hydrating; natural substance that smoothes and plumps skin to minimize the appearance of fine lines and wrinkles
BioComplex: a booster of antioxidants, Coenzyme Q10, and Alpha Lipoic Acid to reduce the appearance of wrinkles and improve the appearance of skin
Results
Skin appears plumped and hydrated
Skin is left soft and appears noticeably smoother
The visible signs of aging are reduced
Skin appears firmed and revitalized