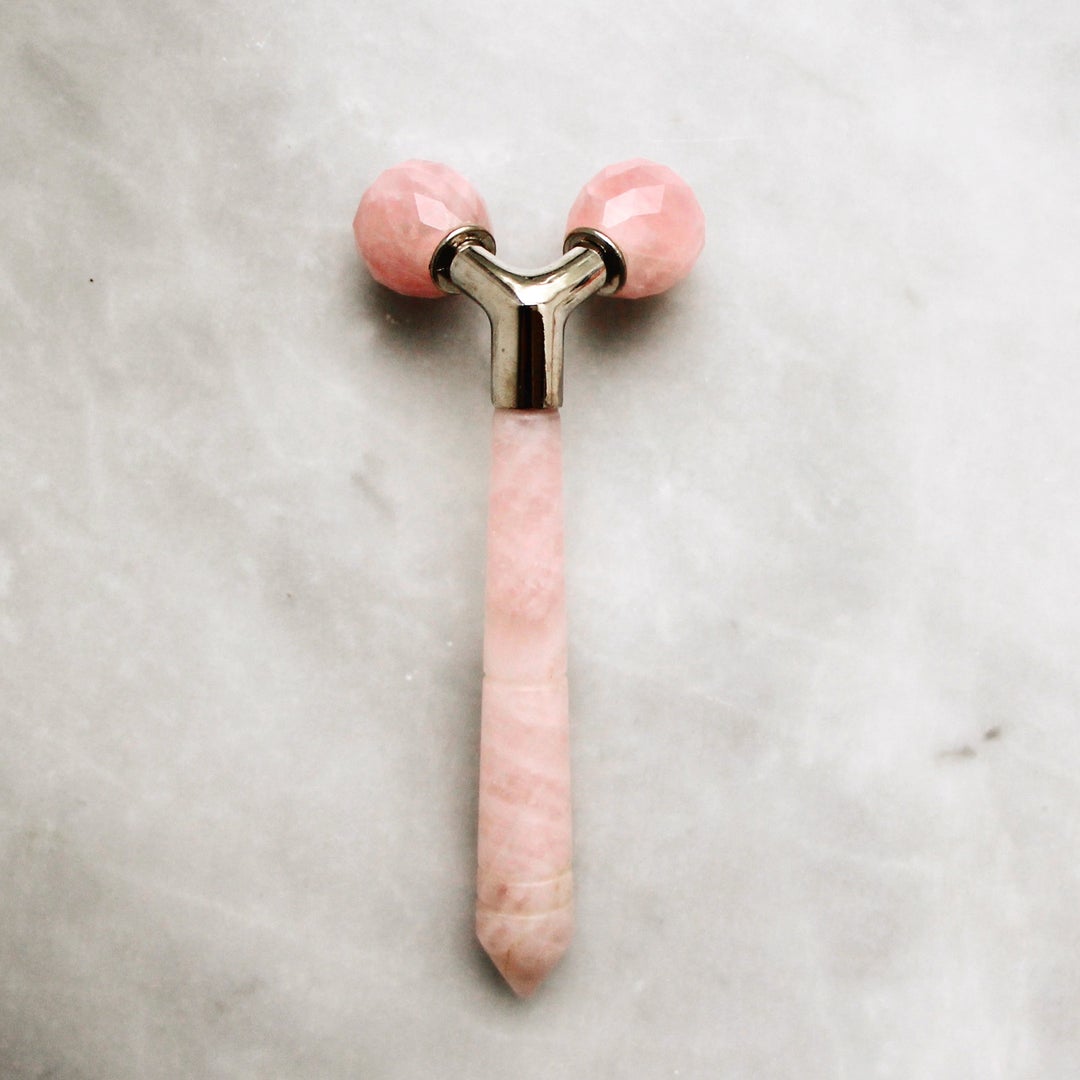 Tension Melting Massager for Face & Neck
A breath of calmness in your busy life. A daily ritual, an act of self care.
What it is:
A reviving beauty roller that deeply kneads the skin and muscles, on par with a luxurious, professional facial massage.

Jade is balancing and has naturally cooling properties. It's known as the stone of eternal youth.
What it does:
Designed for both the face and neck, this powerful tool can help:
Sculpt and add definition to facial features

Massage the face to release tension

Reduce facial puffiness

Firm and tighten the skin over time
How to use
- Always start with clean skin that has been prepped with skincare product. 
- Begin with the neck and roll the Tension Melting Massager along the base of the neck and the shoulders. Due to the special shape and angle of the double rollers, you will feel a deep kneading massage.
- Moving to the face, roll the Tension Melting Massager in an outwards and upwards direction across the contours of the face.
- Breathe deeply and feel the tension melt away.

How it Works
Use our facial tools and skincare for naturally glowing, radiant skin. Pair different tools together with our skincare to maximize results. We harness ancient beauty secrets with a modern approach to craft gentle yet effective tools and skincare. Our products are easy to use and perfect to add to your everyday ritual.
Due to natural variations in stone, every facial tool is unique in pattern and colour. The stones + crystals we use are authentic and natural. We do not artificially dye or treat the stones to let their true beauty shine through.