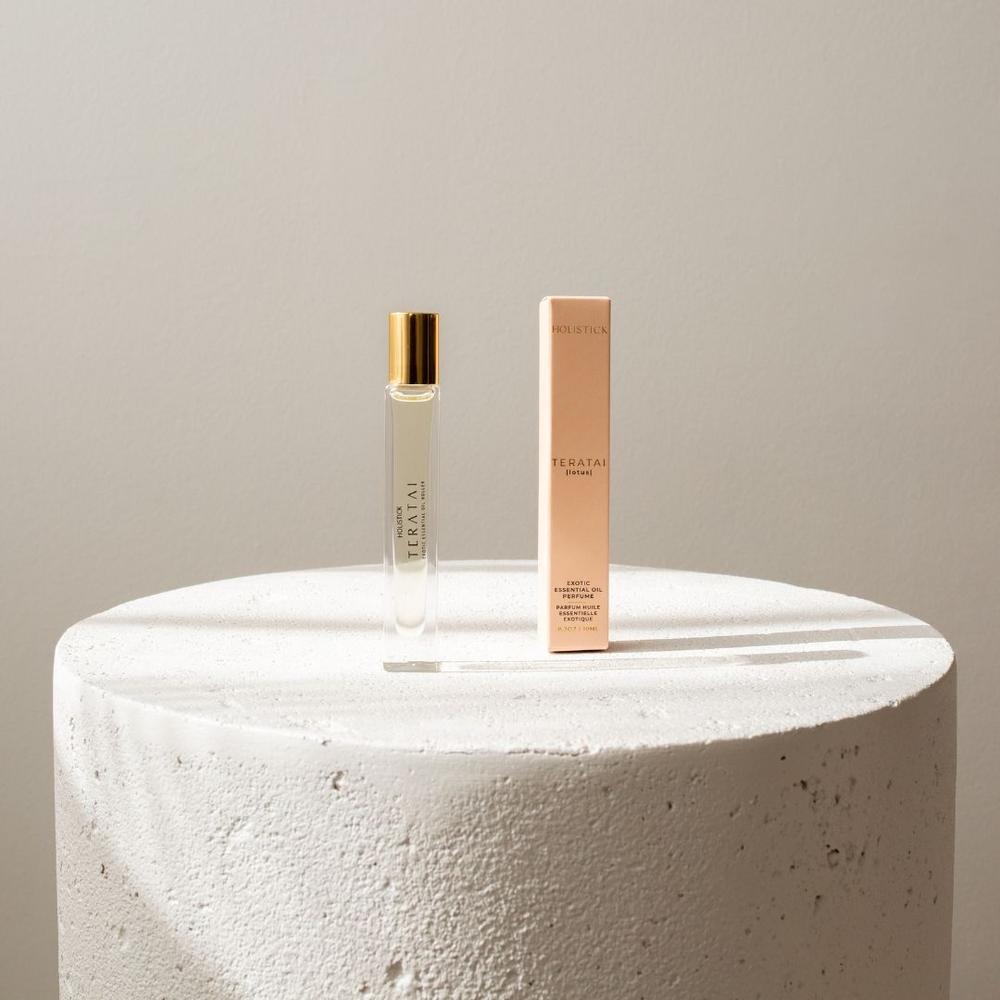 Teratai Botanical Perfume
.34oz | 10ml
Inspired by the tropical islands in Asia, each natural roller radiates with uplifting and unique floral scents. All of our signature rollersticks are made with 100% natural ingredients. Infused with pure essential oils and absolutes. Free from phthalates, parabens, perfume oils and synthetic fragrances. Use it as a clean perfume alternative for a light, healthy, non-toxic scent throughout the day.


Notes: Lotus, Grapefruit, Honeysuckle and Green Tea
Details 
TERATAI [TA-RA-TAI]: translating to Lotus, is a flower that arises from the muddy waters and flourishes despite all odds. This flower symbolizes the modern women who perseveres against all obstacles. TERATAI is complemented with fresh notes of honeysuckle, green tea and grapefruit - evoking memories of a vibrant and tropical day in paradise.
KEY ESSENTIAL OIL BENEFITS:
Elevates feelings of happiness
Awakens your senses
Improves mindfulness
Potent, plant-based botanicals
Nutritionist and aesthetician formulated
100% natural, vegan, cruelty-free
Made in Canada
How to Use
Apply topically on your skin - roll onto your wrists, neck, behind the ears etc.
Refresh your scent throughout the day and absorb all of the uplifting aromatherapy benefits with every use.
Shake well before use. Store out of direct sunlight
Ingredients
Camellia sinensis (Green Tea) absolute oil, Lonicera caprifolium (Honeysuckle) absolute oil, Citrus paradisi (Grapefruit) essential oil, Michelia champaca absolute, Nelumbo nucifera (Lotus) absolute, Capric Triglycerides (Fractionated Coconut Oil)