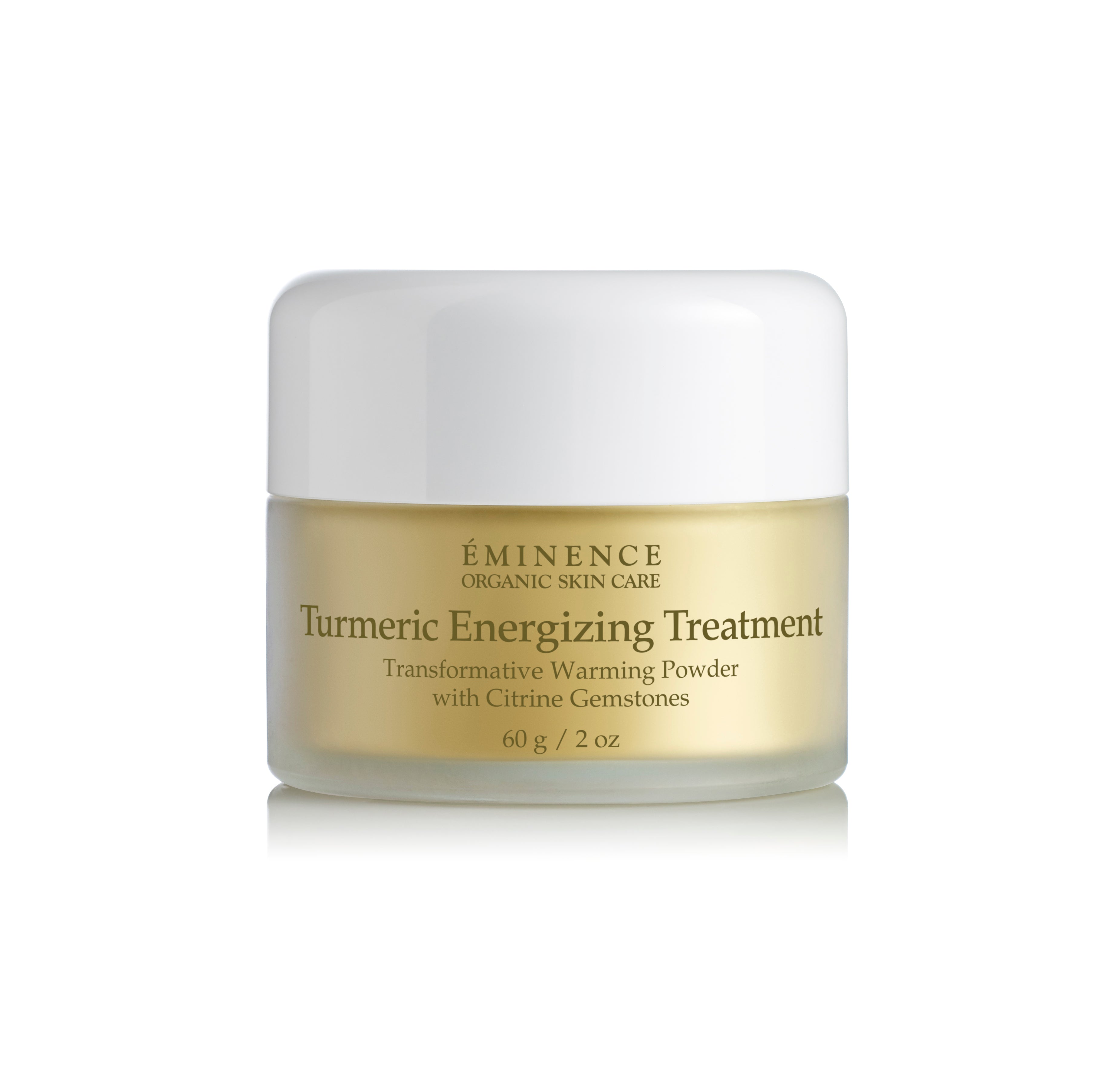 Turmeric Energizing Treatment
Formulated with turmeric, citrine gemstones and zeolite, this spicy golden powder awakens the skin. As you slowly add water, activate your treatment into a fluffy mousse bursting with energy. Embrace the warm, exfoliating sensation and reveal silky, luminous skin.
VEGAN     SOY FREE     NUT FREE     GLUTEN FREE
Retail Size: 60 g / 2 oz
How To Use
Dispense 1 small scoop of powder (about 1 teaspoon) into the outer cap. Gradually stir in a few drops of water until whipped-mousse texture is achieved; recommended ratio is 4 parts powder to 3 parts water. Apply a thin layer to the entire face, extend to the neck and décolleté as desired. Let dry for 10 - 30 minutes. Rinse with tepid water, massaging gently to exfoliate. A hot tingling sensation lasting a few minutes is a natural response to this product. For milder stimulation, dilute with more water. Note that the product is water activated; the tingling sensation dissipates over time and will resume during rinse-off. Use of steam, hot towels or warmer water will intensify the heat.

Key Ingredients
Turmeric: potent antioxidant that visibly brightens the appearance of skin and reduces the look of puffiness 
Citrine Gemstones: stone of light and happiness that helps the mind and body feel recharged, motivated and energized
Paprika: invigorates skin, leaving it soft and glowing
Zeolite: exfoliates deeply; releases energy upon contact with water resulting in the skin feeling warm and invigorated; improves the skin's appearance by smoothing and tightening; evens the look of skin tone
Kaolin Clay: deeply cleans and softens the skin, gently draws out impurities without stripping moisture from the skin
Results
Skin is purified and left soft and smooth. 
Complexion looks enlivened and brighter
Helps the mind and body feel greater positive energy