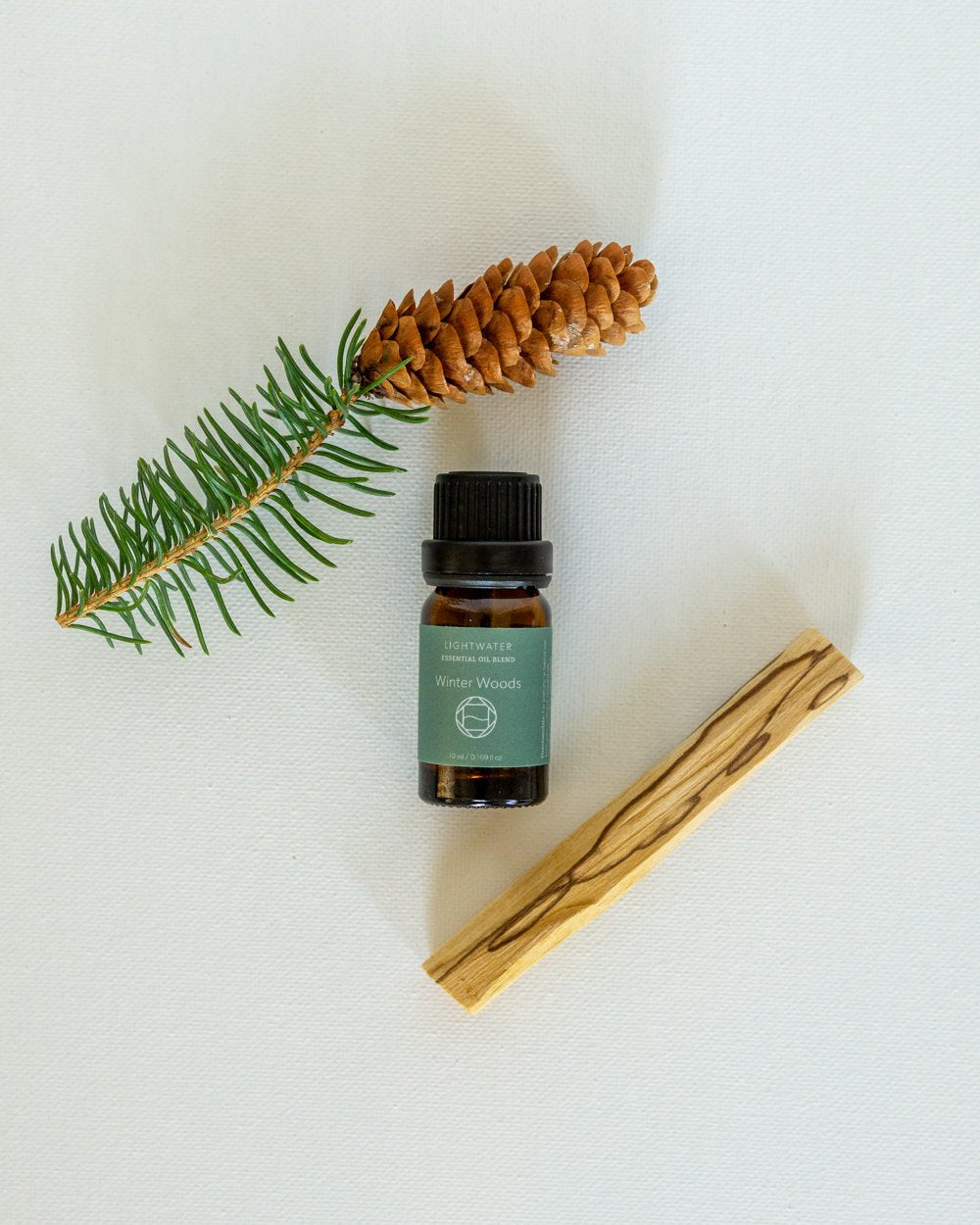 Winter Woods Oil Blend
Inspired by crisp mornings, seeing your breath in the air + the magic of Canadian forests. Bring the outdoors in with a blend of tree oils - highlighting our own Canadian Black Spruce. Perfect for the holidays.
10ml bottle with horizontal dropper
Ingredients
Black Spruce, Pine, Cedarwood, Laurel Leaf, Myrrh
How to use
· Diffuse throughout the day for a refreshing woodsy aroma
· Use as part of your self-care routine to reduce tension
· May help to open sinuses
· May help in supporting recovery
Safety
Keep away from children and pets. Consult your doctor if pregnant or breastfeeding. Avoid eyes, ears, and sensitive areas. Do not apply directly to broken skin. Stop use if irritation occurs. Do not ingest.
Some oils can make skin more sensitive to UV rays. It is advised not to expose skin directly to UV rays for 12 hours after topical application
As with all essential oils, never use them in the eyes or mucus membranes. Use caution when using undiluted. If applying an essential oil to your skin always perform a small patch test (after you have properly diluted the oil in an appropriate carrier) and discontinue use if irritation occurs.
All information on this site is intended for educational purposes only. This information has not been evaluated by the Food and Drug Administration or the Department of Health Canada.
This information is not intended to diagnose, treat, cure, or prevent any disease.